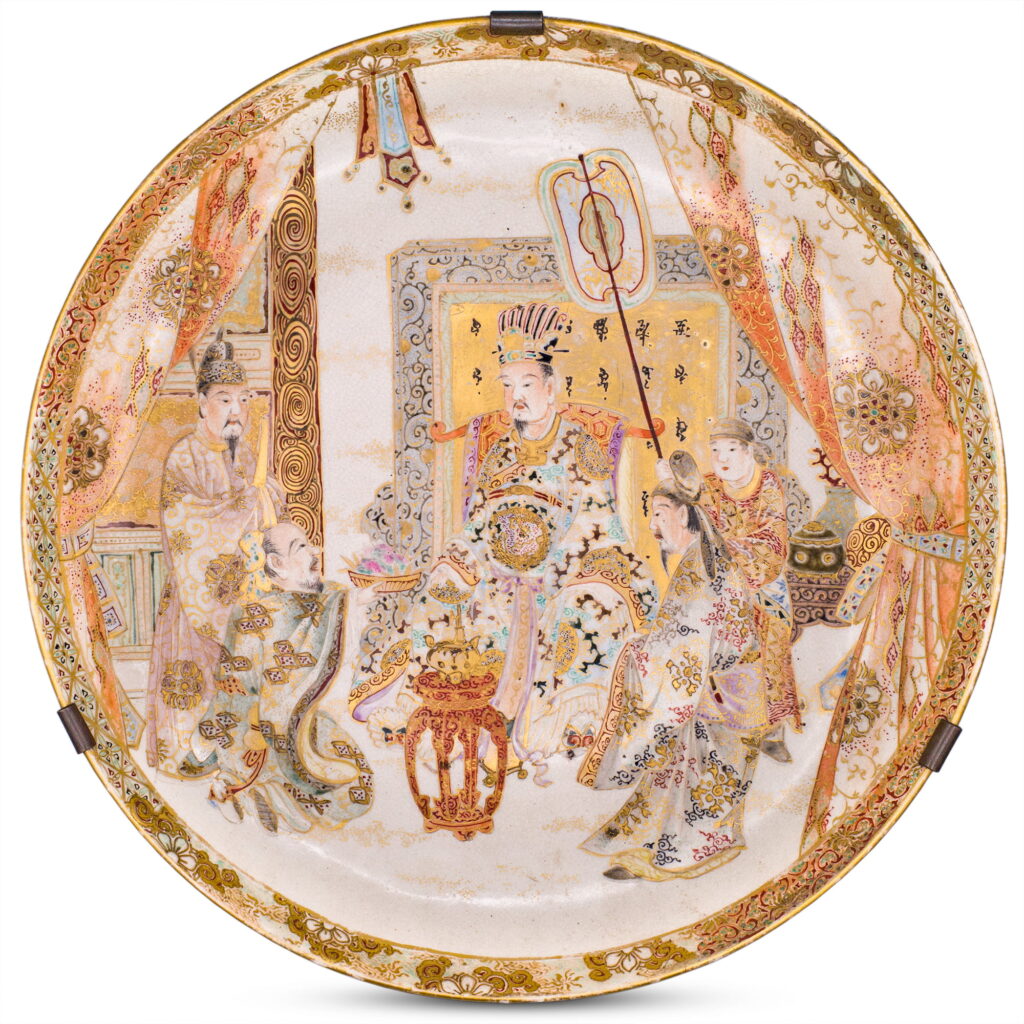 Price guide listing some of the most recent auction results and current prices for Japanese Satsuma pottery. Use these as a reference if you are planning to buy Japanese Satsuma / Kyō-Satsuma or to determine appropriate reserve price as a seller. This page is being regularly updated.

Visit our Resources for Dealers and Collectors of Asian Art for more helpful reference pages.

---
PLEASE NOTE: LATEST EBAY 'UPDATE' CAUSED THAT WE ARE CURRENTLY UNABLE TO DISPLAY RECENTLY SOLD ITEMS DIRECTLY ON THIS PAGE. PLEASE VISIT LINK BELOW TO SEE ALL LATEST AUCTION RESULTS.
---
---
Japanese Satsuma Pottery
Japanese Satsuma pottery is a type of ceramic ware that originated in the Satsuma province of Japan during the Edo period (1603-1868). The pottery is known for its intricate designs, which are typically painted in vivid colours and gold and depict scenes from Japanese mythology, daily life, and historical events. The origins of Satsuma pottery can be traced back to the late 16th century, when Korean potters who had been forcibly relocated to Japan began to produce stoneware and porcelain for the Japanese market. In the early 17th century, a local lord named Shimazu Tadatsune invited a number of these potters to settle in the Satsuma province, which was known for its high-quality clay deposits.
The potters who settled in Satsuma began to produce a wide range of ceramics, including tea bowls, plates, vases, and incense burners. The pottery was known for its distinctive glaze, which was made using local materials such as feldspar, wood ash, and rice husks. The glaze was typically applied in several layers, resulting in a glossy finish that was highly prized by collectors.
The most distinctive feature of Satsuma pottery, however, is its intricate designs, which were typically painted by hand using fine brushes. The designs were often inspired by traditional Japanese motifs, such as cherry blossoms, cranes, and tigers. In addition to these motifs, the pottery also featured scenes from Japanese folklore and literature, as well as portraits of historical figures and landscapes. Satsuma pottery was highly sought after by collectors and connoisseurs, and was often given as gifts by the Japanese nobility. In the late 19th century, the pottery became popular in Europe and the United States, where it was admired for its delicate beauty and intricate designs. Today, Satsuma pottery remains a popular collectible and is prized for its historical significance and artistic value.