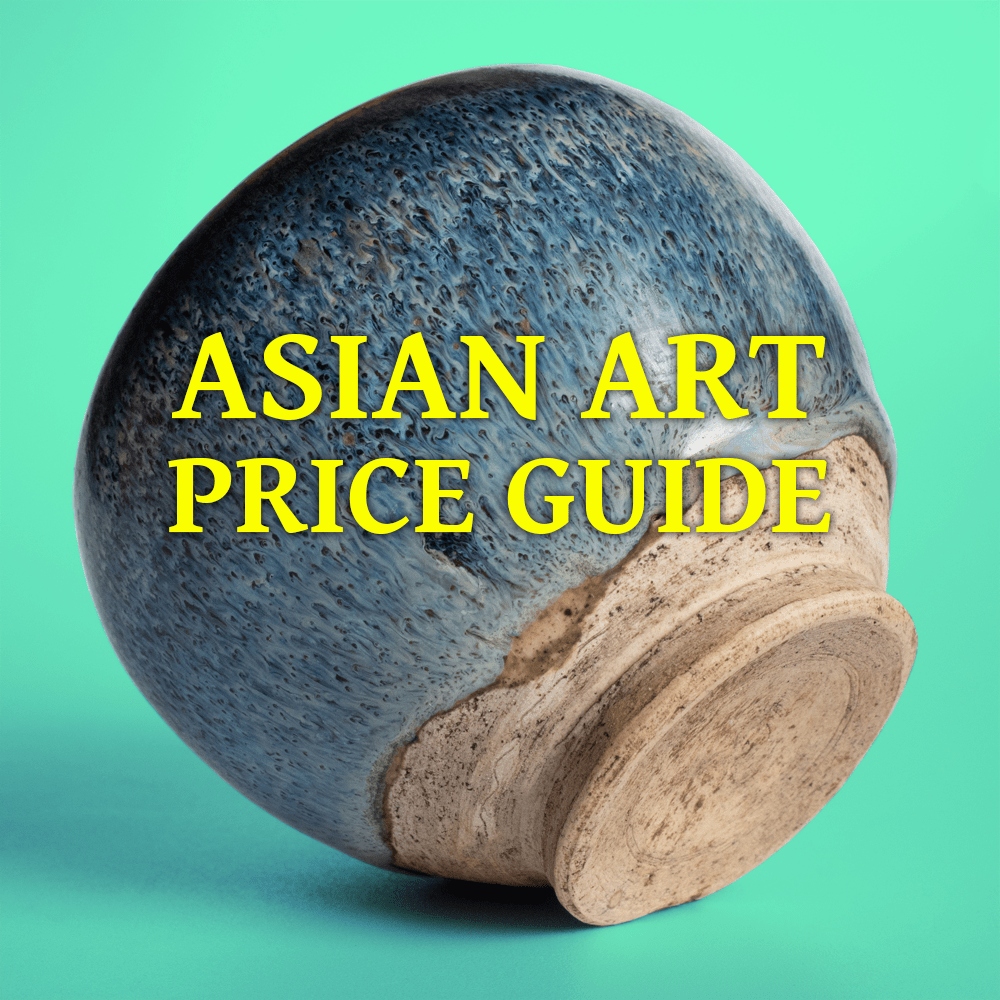 Our website features a range of Asian art price guides that include recent auction results for various categories of Chinese and Japanese antiques. You can access each individual price guide by clicking on the title or the 'view all' button below. These pages are regularly updated to reflect the latest prices and market trends.

Asian art price guides are valuable resources for collectors and dealers of Chinese and Japanese antiques. These guides provide information about the value of different categories of Asian art are an important tool for anyone looking to buy or sell Chinese or Japanese antiques. They feature actual auction results and can thus give you a very clear idea of what your item might be worth if you decide to sell it today.


---
---
PLEASE NOTE: LATEST EBAY 'UPDATE' CAUSED THAT WE ARE CURRENTLY UNABLE TO DISPLAY RECENTLY SOLD ITEMS DIRECTLY ON THIS PAGE. PLEASE VISIT LINKS BELOW TO SEE LATEST AUCTION RESULTS FOR EACH INDIVIDUAL CATEGORY.
---
---
---